Chemical Here
Chemical Here is an e-commerce site created to be your next generation chemical and raw material supplier and to help you with fast solutions.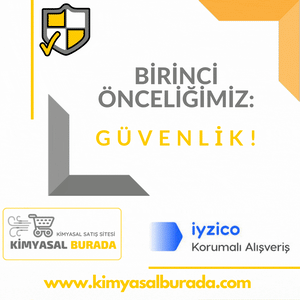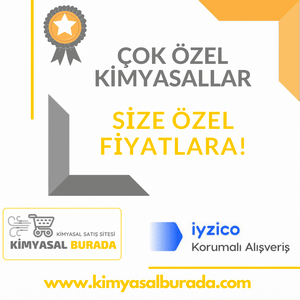 General information
Chemicals sold justprofessional and industrial intended for use.
The analysis certificate of the products sold and the safety data sheet prepared in accordance with the current regulation are available in MSDS / SDS.r.
The photos on our site are the photos taken from our warehouse.
When ordering Tax Number, Tax Office or TR Identity Number required.
All your orders 1 - 3 working days It is delivered to the cargo / warehouse within.
Our prices include shipping is not.
VAT included in our prices is not.
For detailed information about our products and for your high quantity ordersinfo@kim Kimyasalburada.com You can reach us at.
Our Whatsapp line: 0543 329 56 4040 The working hours of our Whatsapp line are between 09.00-17.00 on weekdays.
You can also contact us for chemical products that are not available on our site.
Our Prices at daily rates determined.
Instagram: andFacebook Don't forget to follow our pages!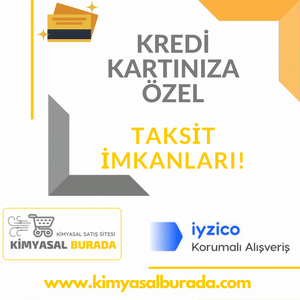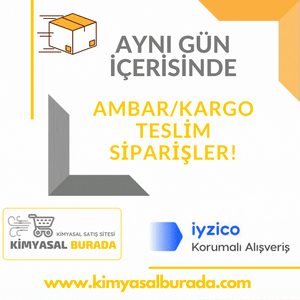 Secure shopping
Safe shopping opportunity with Iyzico and Shopify infrastructures!